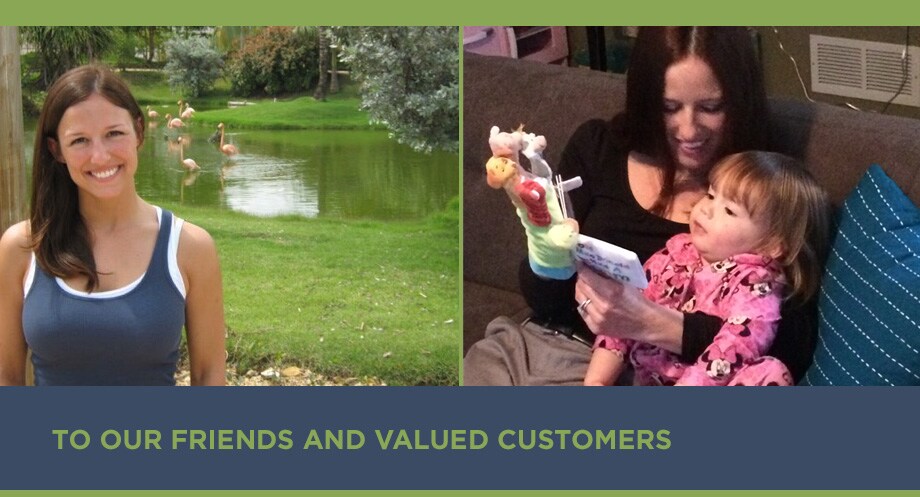 The ownership remains the same, only the name is changing.
Proudly serving drivers from Duluth, Cumming, Atlanta, and Roswell

Why the name change?
Our family, who has been in business in the Atlanta area for 25 years, wants to honor the memory of our daughter by renaming our dealership from Cherokee Lincoln of Alpharetta to Angela Krause Lincoln.

On February 17th of 2015 we lost our beautiful, loving and caring daughter, Angela, after a brief, but courageous, battle with cancer. Angie was diagnosed with a rare form of lung cancer (ALK) three days after giving birth to her second child, a handsome son, Mason. Angie, and her loving husband Blake, also left behind a beautiful three year old daughter, Ava.

Angie is our youngest daughter, and was a wonderful sister to our oldest daughter Jennifer and our two sons, Matt and Zack. In addition to being a most wonderful daughter, Angela was the General Manager of Cherokee Lincoln of Alpharetta after starting her career at Cherokee Ford in Woodstock.

Why Buy from Angela Krause Lincoln?
Making the decision to buy a new car is a big one. Two even bigger choice are, however, the kind of car you'll buy and where you choose to buy it.

That's a question that can really only be answered with a visit to our showroom. But if we had to sum it up in a word, it would be service.

See, aside from our excellent selection of models (Lincoln MKX, MKZ, Navigator, Continental), we also offer a superb selection of used cars. And because we're committed to helping you realize your dream of ownership, we also offer the following:

A wide range of car loan and Lincoln lease options.
Genuine Lincoln parts to enhance your driving experience.
A fully staffed car service and maintenance department

In other words, Angela Krause Lincoln is here for you throughout your entire car ownership experience. Swing by 1575 Mansell Road Alpharetta, Georgia and learn more about what we can do for you.

The Angela Krause Lincoln dealership on Mansell Road was purchased in August of 2009 from North Point Ford Lincoln Mercury and has since gone through some "face lifts":

In 2010 a Quick Lane Tire & Auto Center Service Department was added. From this department you can walk in the door, no appointment necessary, for a tire or brake inspection, battery test, oil level check, and many other services.
In May of 2012, we built a brand new showroom on the property. With this, we have a more open facility, making it easier to serve our new and returning customers.

We believe that our online showroom is just as important as our floor showroom; that is why we are committed to creating the ultimate experience online. With a website filled of valuable information and upfront offers, we believe that our customers will have a memorable experience with us online, just as they would in our showroom.

Our Lincoln  Service and Parts Departments are full of Lincoln Certified technicians. Both of these departments are open early and stay open late to work with our customers' active schedules. We are sure to have many service and parts specials offering competitive pricing for any automotive need, so be sure to check out site often.

Please let us know if you have any questions by calling 888-318-0738.